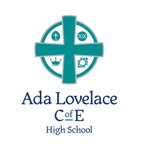 Ada Lovelace CofE High School
Support
CIAG Lead, Head of Computing Teacher, Head of Business Studies Teacher, an ICT or Computer Science Teachers :

P-Tech Programme Manager (2 to 3 year contract)
Salary: £40,000 - £47,000 pa
Closing Date: 31 December 2021, 12.00pm
Other Information
For the attention of CIAG Lead, Head of Computing Teacher, Head of Business Studies Teacher, an ICT or Computer Science Teachers - A large global technology company has developed an innovative model of schooling, P-TECH (www.ptech.org), through which participating students acquire academic and vocational qualifications as well as work related learning to prepare themselves for when they leave school and/ or college at age 18/ 19 years, with the knowledge, skills and attitudes necessary to successfully apply for entry level roles with employers seeking employees with STEM skills. The P-TECH programme is a partnership between schools, colleges and universities, along with employer partners. The P-TECH model of schooling is expanding globally, with over 200 schools already opened and continuing to open. This includes the first P-TECH programme in the UK, in Leeds, which became operational in September 2019.

We seek an experienced educator to lead the development of the P-TECH programme in West London on behalf of the global technology company. The successful applicant will have a strong commitment to delivering social mobility through education attainment, for young people from disadvantaged communities, along with the excellent hands-on management and delivery of the programme on the ground and will have the vision and leadership necessary to expand and develop the programme in West London and the UK.
Please find the link to the Job Description and Job Advert below. To apply for this role, please send your CV and Cover Letter to [email protected] by 30th November 2021.
Documents