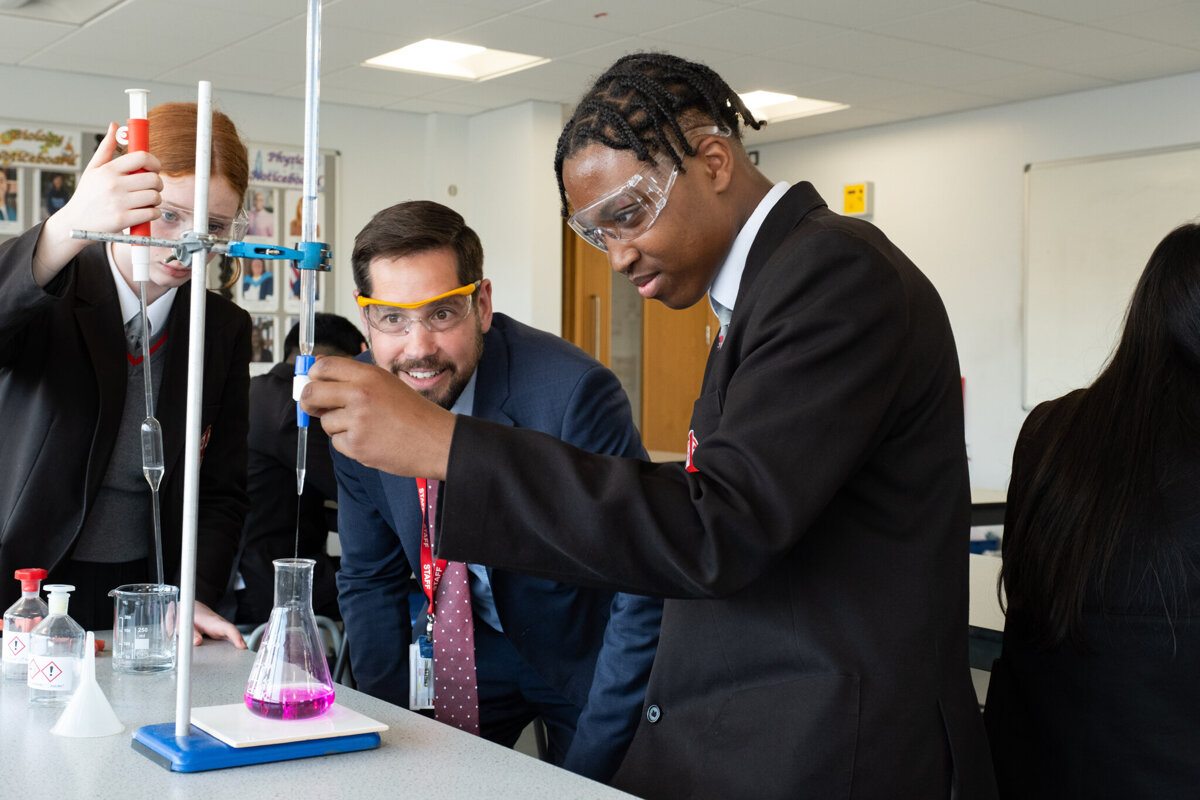 Twyford CofE Academies Trust is delighted to announce that applications for teacher training with Teach West London will open on 10th October 2023.
As the newly accredited initial teacher training (ITT) provider for West London, from September 2024, Teach West London will enable high quality applicants to become qualified primary and secondary school teachers through school-centred learning programmes.
Lesley Mackenney, Head of Teach West London, said: "We know we have something really special to offer individuals who are motivated by the challenges and rewards of teaching. We believe that one of the best ways to train future teachers and leaders is to immerse them in high achieving schools and provide them with a curriculum, designed and delivered, by current leading practitioners. From day one, our trainees will be in their placement school, where they will have the opportunity to learn from the excellent practice they witness and have an immediate impact on their school community. Our trainees will also learn from experienced lecturers in education through undertaking the Postgraduate Certificate in Education (PGCE) qualification with St Mary's University. West London is home to some of the highest achieving schools in the UK. We will work in partnership with these schools to ensure our trainees have access to this pool of talent and learn from the very best!"
Dame Alice Hudson, CEO of Twyford CofE Academies Trust adds: "We are proud to offer high quality training that supports teachers to develop and progress throughout their career. The support we provide doesn't stop once you've completed your initial teacher training year. Teach West London also provides valuable support through its Early Careers Framework provision for teachers in the earlier stages of their teaching careers and National Professional Qualification (NPQ) courses for those progressing into middle leadership and beyond. For successful applicants there is great potential for career advancement in West London schools".
When asked who should apply, Dharmini Shah Director of ITT at Teach West London replied: "Teaching isn't a one-size fits all career – all sorts of people can become great teachers! Whether you are an undergraduate, recent graduate, teaching assistant, or career changer, we are looking to recruit talented people who have the potential to become excellent teachers and are committed to making a lasting difference to the lives of young people. By joining Teach West London, you'll become an integral part of a vibrant, committed, and forward-thinking community that values education as the key to brighter futures, for you and your pupils. "Training places will be allocated on a rolling basis as people apply. With the opportunity to train and progress in popular schools throughout West London, the Twyford CofE Academies Trust anticipates strong demand for places and urges candidates to apply as early as possible.
To find out more please visit Teach West London.