The staff community is a diverse one made up of over 250 teaching staff and over 140 non-teaching. All staff are required to support the Christian ethos of the school – however their own backgrounds are wide ranging.
Key staff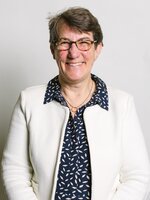 Dame Alice Hudson
CEO
Dame Alice is a member of the Trust Board of Directors and works closely with the other Directors to provide strategic leadership for the organisation. After graduating with an English degree from Oxford University, Alice took up a career in teaching English and Religious Education. Before becoming CEO, she was Executive Headteacher of the Trust and also Headteacher of Twyford Cof E High School for 11 years.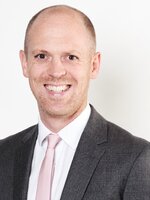 Mark Bedford
Headteacher
Mark is Headteacher with Responsibility for Twyford CofE High School. Before becoming Headteacher at Twyford CofE High School, Mark led Ealing Fields High School as Associate Headteacher from 2018-2023. Prior to this Mark was Deputy Headteacher at William Perkin CofE High School and was a Head of Year at Twyford for 3 years from 2010-2013 after training as a History teacher in south London. Mark was educated at Leicester Grammar School and at Trinity College, Oxford where he read Modern History.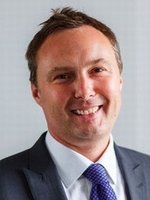 Keir Smith
Headteacher
Keir is Headteacher of Ada Lovelace CofE High School. He graduated as a Geography teacher from the Institute of Education in 1995. First teaching post was at Cardinal Wiseman and was appointed as an Assistant Headteacher at Twyford High School in 2000. He was Deputy Head at Twyford from 2003 and then appointed Associate Headteacher at William Perkin CofE High School in 2013, before taking up the role of Headteacher for Ada Lovelace CofE High School in September 2019.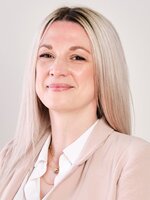 Amy Newman
Associate Headteacher
Amy is Associate Headteacher of William Perkin CofE High School. Amy graduated from the University of Bath with a degree in French, Russian and European Studies in 2004 before training as an MFL teacher, also at the University of Bath. She was appointed as a French teacher at St Thomas More Language College in Chelsea in 2006 and then Head of the MFL Department at Sacred Heart School in Camberwell in 2006. She joined William Perkin CofE High School as its first Head of Year 7 in 2013 before being appointed to Assistant Headteacher in 2017, Deputy Headteacher in 2018 and the Associate Headteacher in September 2019.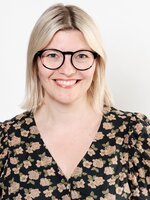 Jo Trewin
Associate Headteacher
Jo is Associate Headteacher with responsibility for Ealing Fields High School. Jo joined Ealing Fields in September 2017 as Deputy Headteacher. Since 2020, she has been Co-Headteacher before taking up the role of Associate Head in June 2023. She qualified as an English Teacher in 2002 and was Head of 6th Form at a school in Hillingdon before joining the Twyford Trust as the first Head of the Ealing Teaching School Alliance in 2013.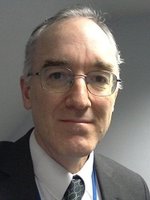 Richard Lane
Director of Finance & Operations
Richard is responsible for the central Trust functions of Finance, HR, ICT, Estates, Administration and Information. He is a qualified CIPFA accountant and has previously held senior finance positions in an FE college, a housing association and the NHS.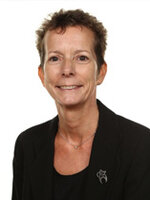 Karen Barrie
Sixth Form Strategy Lead
Karen is the Trust's 6th Form strategy Lead, working with the Executive team, overseeing the Sixth form admissions process and the provision in each of the Sixth forms. Karen graduated from Manchester University with a degree in mathematics. She started her teaching at Burlington Danes in 1985, moving to Twyford in 1988. During her teaching career she has been Head of maths, Head of Sixth form and Deputy Head teacher, before being the Associate Headteacher at Twyford from 2012 to 2023.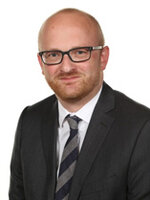 Robert Massey
Head of School Standards
Robert is Head of School Standards, working with the Executive Team to ensure high standards are achieved and maintained across the Trust. He has worked for the Trust for over 20 years, initially as a Mathematics teacher before becoming Deputy Headteacher at Twyford with a particular interest in curriculum and assessment. Robert manages the Trust Data Team and takes a lead in the ways the Trust monitors its performance. Robert is a graduate of Magdalene College, Cambridge where he studied Mathematics and Computing and has also completed a MA in Mathematics Education at Kings College London.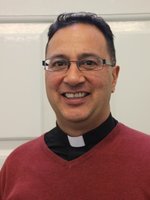 Revd David Brammer
Trust Chaplain
The Revd David Brammer was licenced as Twyford CofE Academies Trust Chaplain in October 2017. Father David is well known to the Trust, having previously held the post of part-time Chaplain at Twyford CofE High School from 2002-2009. From 2014-17 Father David worked for the Hertfordshire Young Homeless charity, with particular responsibility for teenagers and young adults.
Trust Subject Leads
| | |
| --- | --- |
| Ms Colleen Conway | Trust Lead Art & Design |
| Ms Louise Adams | Trust Lead for Careers |
| Mr Nick Mayne | Trust Lead Computing |
| Mr James Clarke | Trust Lead Drama |
| Ms Harriet Wood | Trust Lead English |
| Ms Marie-Anne Serhal | Trust Lead Geography |
| Ms Beth Lewis | Trust Lead History |
| Mr Michael Harley | Trust Lead Maths |
| Ms Kate O'Brien | Trust Lead MFL |
| Ms Laura Swadkin | Trust Lead Music |
| Mr Dave Sargent | Trust Lead Sport |
| Ms Lydia Holloway | Trust Lead RE |
| Mr Laurence Smith | Trust Lead Science |
Trust Staff
| | |
| --- | --- |
| Mr Robert Massey | Trust Head of School Standards |
| Mr Matt Cowing | Trust Lead on Quality of Education |
| Ms Izabela Zalewska | Trust HR Manager |
| Mrs Felix McGonigal | Trust Head of Specialist Music College |
| Mrs Valerie Drake | Head Clerk to the Directors and Governing Bodies |
| Ms Maxine Lang | Trust Lead Welfare |